Archive for 7 August 2017
.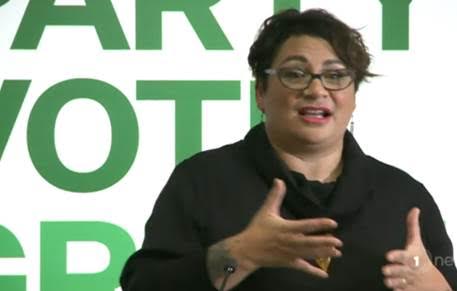 .
The media witch-hunt against Metiria Turei gathers pace with "Newshub" digging up another story about the Green co-leader. Shock! Horror! She lived at a different address to the one on the electoral roll so she could vote for her friend in the McGillicudy Serious Party.
Really?
This is the kind of superficial bullshit that has undermined real journalism in this country.
No wonder Donald Trump has struck a chord with people who view journalists with deep disdain.
No wonder other politicians are risk-averse  when it comes to telling the truth. No wonder former DPB beneficiary, and now National Minister, Paula Bennett may not have disclosed everything she did whilst on welfare. Who can blame her for keeping her head down?
In the meantime, families continue to live in garages, cars, or packed a dozen-deep in cramped, moldy houses. Homeless are dying in the streets. And Housing NZ is turfing out families in the middle of winter;
.
.
My response to Newshub and Radio NZ this morning;
.
.
Enough of this bullshit!
Metiria Turei put her career on the line by disclosing her past with WINZ.  It is time for activists to come to her aid and support her publicly.
Anyone wanting assistance writing letters to editors/media may contact me at fmacskasy@gmail.com and I will assist with wording and supplying email addresses.
.
#iammetiria
.
.
.
.
References
Mediaworks/Newshub:  More questions raised about Metiria Turei's living situation
Twitter: Newshub – Metiria Turei
Radio NZ:  Crash victim's family told to leave state house
Previous related blogpost
Some background info for Guyon Espiner
.
.
.
This blogpost was first published on The Daily Blog on 4 August  2017.
.
= fs =